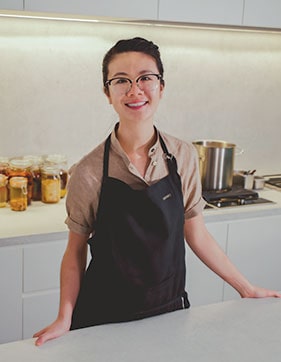 Lisa Tang,
Co-Founder & Chef
A bright and curious mind, Lisa's affinity with the culinary world began at the age of 16. She was drawn to the endless opportunities for her to uncover new tastes, experiences and meet like-minded people. Undaunted by the rigour of the industry, Lisa underwent training and education at Temasek Polytechnic's Diploma in Culinary & Catering Management and the Culinary Institute of America. She also honed her skills by representing Singapore in various international culinary competitions. She has worked at a number of reputable restaurants including Primo Restaurant in Maine, as well as JAAN and
Pollen in Singapore.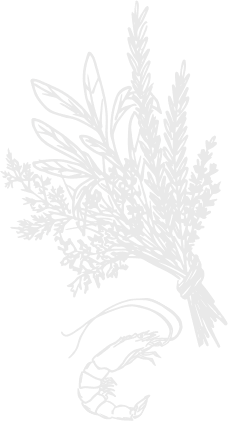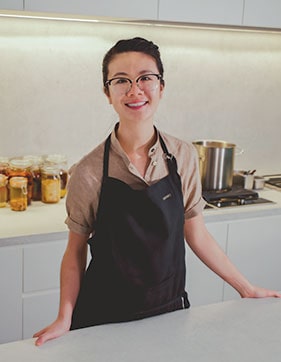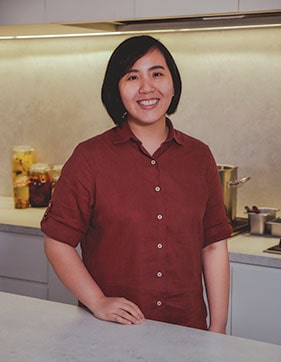 Kuah Chew Shian,
Co-Founder & Manager
Chew Shian believes that sustainability and social good should be the core of great businesses. She graduated from Temasek Polytechnic with a diploma with merit in Culinary & Catering Management, where she was also awarded the diploma's Silver Medallist Award. Her knack for business management saw her turning her passion for food into a career. She is currently learning about the cultivation of plants that thrive in our climate as she tends to the university's urban garden as part of SMU Grow's
sustainability movement. Reservation Policy
Kindly inform us of any changes or cancellation before 1700hrs at least 2 days prior to your booking. Otherwise, a cancellation fee of $75++ per pax will be charged.
The same will be charged for a reduction of guests for that particular booking, or in the case of a no-show.
Special requests and dietary restrictions are subjected to availability.
To ensure each seating starts on time, we kindly request all guests to be punctual.
BYO cakes are not allowed. If you are celebrating a special occasion, please indicate it in the "special request" field when making your reservation.
Please take note that there will be a price adjustment to $105++/pax from 3rd August.
Please contact the restaurant (+65 8126 8538) directly should you require any assistance.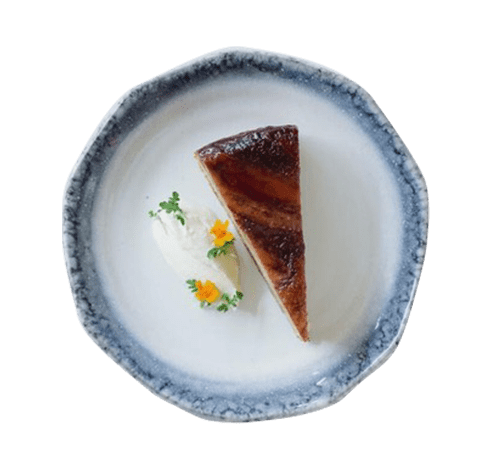 Krusty by Kausmo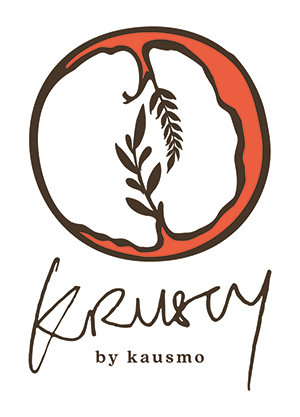 Artisanal bakes, kombucha, sauces and compotes made in-house from aesthetically-filtered produce. Our seasonal products are available for sale by pre-order only, while stocks last.
- Retail by self-collection on Sundays, 1pm - 5pm.
- Pre-order form will be launched a week before on Saturday at 10am, via our social
media platforms.
- Delivery option available; fee will be calculated based on your location.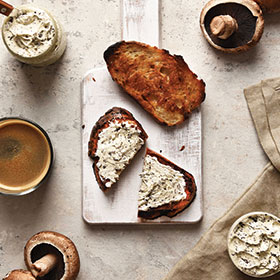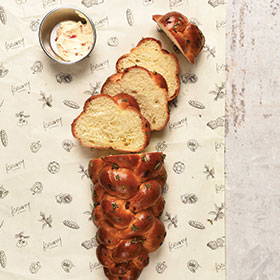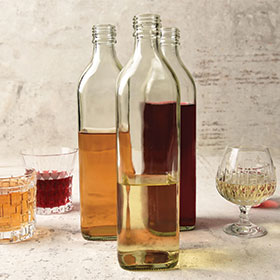 Return Your Bottle
Finished consuming our product? Bring back your bottle to enjoy $1 off your next retail purchase.
Thank you! You have submitted your enquiry to us. We will get back to you within 24 hours.