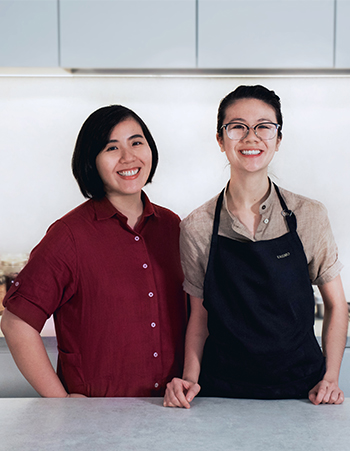 Chew Shian (Left) and
Lisa Tang (right)
Lisa Tang & Kuah Chew Shian,
Co-Founders of Kausmo
Lisa and Chew Shian believes that sustainability and social good should be at the core of businesses. Graduated from the same diploma in culinary management, the co-founders share a keen interest and curiosity about food systems as well as the cultivation and utilisation of climate appropriate edibles. The duo has been listed on Forbes 30 Under 30 Asia 2020, and have been featured on local publications like CNA Luxury, Business Times,
and Zaobao.
Kausmo started out as a cosy 16-seater restaurant at Shaw Centre. Through the format of a 6-course meal, Kausmo strived to raise awareness about produce that are aesthetically filtered based on retailers' standards and inspire guests to be more thoughtful in the ways
they consume.
After 4 years, the co-founders of Kausmo have decided to let go of their physical space so as to bring the same ethos and concept of thoughtfulness to the masses in the form of pop-ups, workshops, collaboration dinners and other
special events.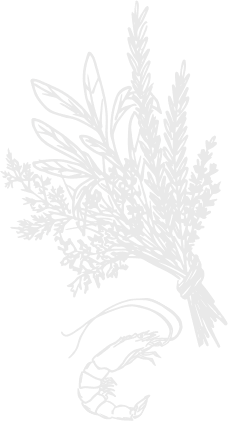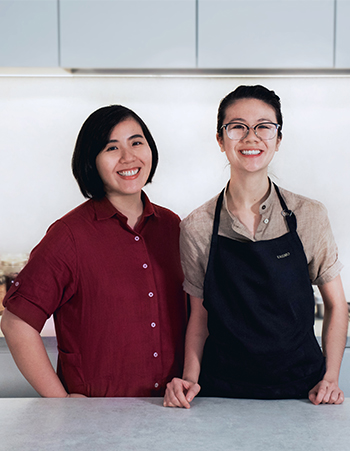 Chew Shian (Left) and Lisa Tang (right)
Krusty by Kausmo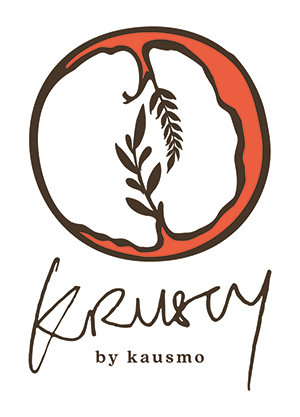 Artisanal bakes, kombucha and sauces are made in-house utilizing aesthetically-filtered produce. Formerly sold by pre-order, our seasonal products will now be made available for purchase at various events we participate in. For more updates, visit our
Instagram
&
Facebook pages.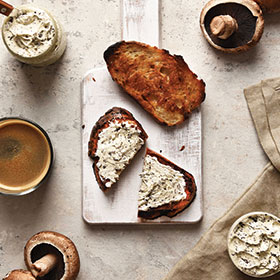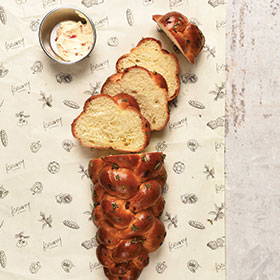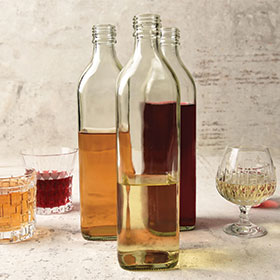 Return Your Bottle
Finished consuming our product? Bring back your bottle to enjoy $1 off your next retail purchase.